Who is Robert Faure ?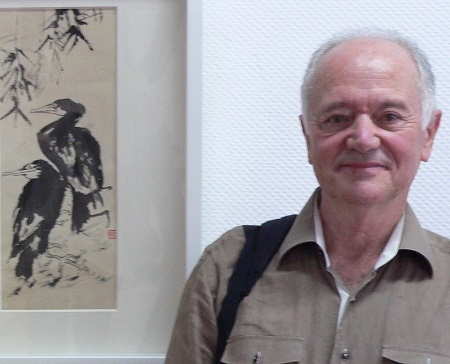 Robert Faure was born in 1940 in France and from a very young age he has been interested in oriental civilisations.
It was during one symposium in 1980 that he met a master calligrapher and painter who was to become his first teacher of T'chan painting. He is fascinated by his dexterity, the justice of his regard and the force of his movement. It is the starting point for the practise and the exploration of that art.
After a long period of personal research, he regularly refines his art in China.
Every year, he continues to perfect his art during regular journeys in China and in Japan.
During these travels he met several painters from China and Japan : Li Xiang Hong and Qiu Ting from Peking, Wang Yi from Hangzhou, Chen Bing from Guilin, Takayuki Shinohara from Kyoto who appreciate his paintings by qualifying them "as corresponding to the spirit of the traditional paintings."
Li Xiang Hong's testimonies:
" Your ceaseless passion and your firm courage led to you to surmount many difficulties during the apprenticeship, but your results arouse our great admiration"
" It is difficult to understand the main part of this former art if we do not know well the Chinese culture. But you, after several journeys in China and after numerous communications with Chinese painters, you get with intelligence the "Tao" of the chinese painting"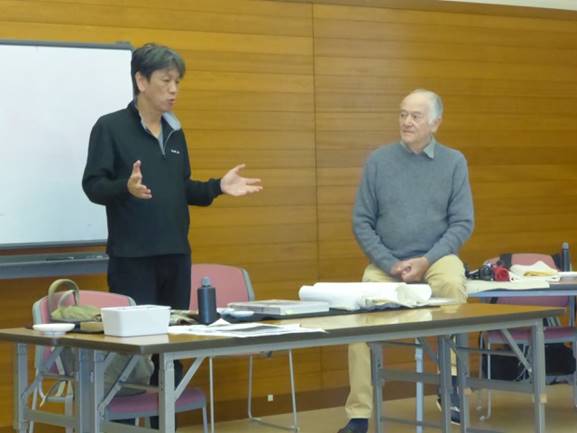 Robert Faure and Takayiki Shinohara in Japan 2019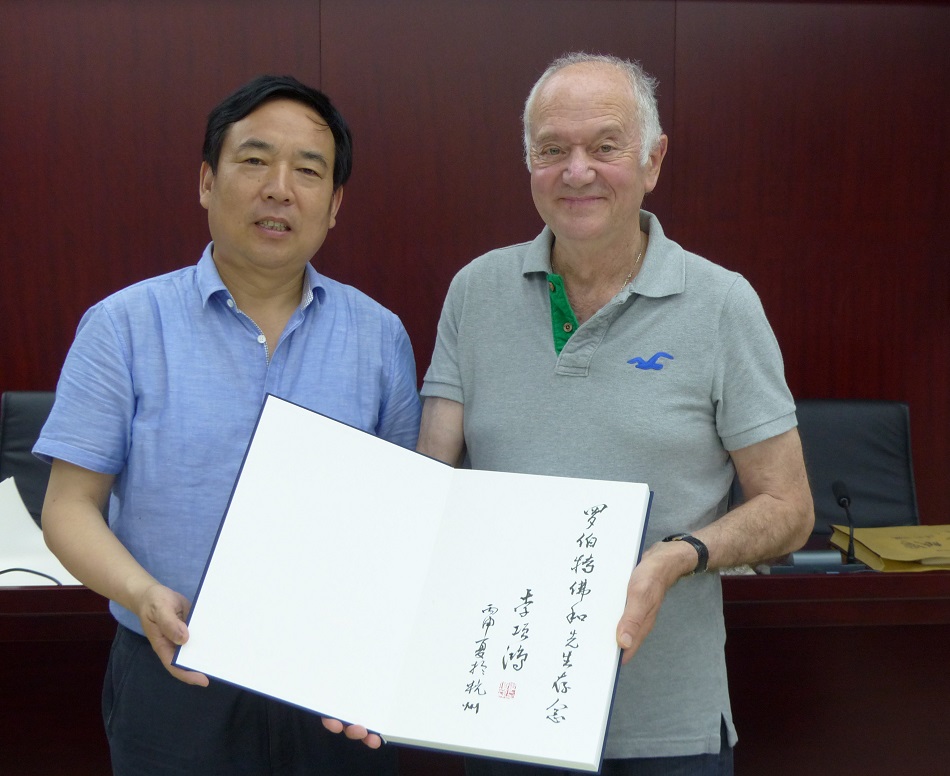 Robert Faure and Li Xiang Hong in China 2016
From 1985, he animates classes and workshops in France and Europe. He organised the International meeting of ink painting in 2006 and 2011 by inviting painters from China, Japan, Korea, Taiwan, Mongolia, Europe....
In Mai 2004 his book "l'esprit du geste" "Spirit of Movement" is published by Du Chene Editions.
Other books : "Spriritualité de l'instant", "Les grands textes de l'aventure intérieure".
Robert Faure has exhibited for the second time in China, at the Museum of the Fine Arts Academy of Hangzhou in june 2014. He was the first western painter exposed in this very famous Museum.
In may 2013, Robert Faure was also the first western painter of tch'an art exhibited at the very famous national gallery Rong Bao Zhai of Beijing.
To know more, please click on exhibition at Pekin and Hangzhou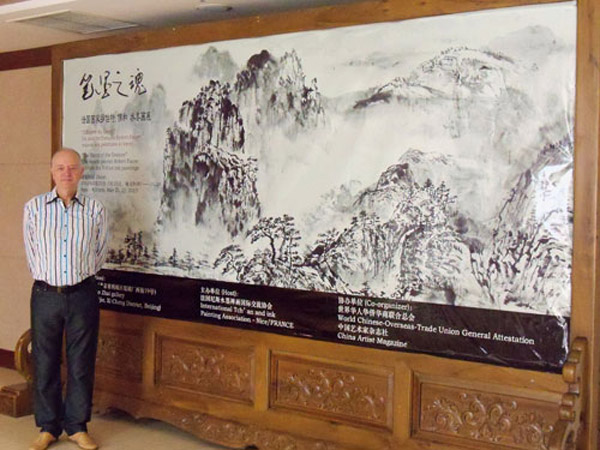 Robert Faure - official painting exhibited at Rong Bao Zhai 2013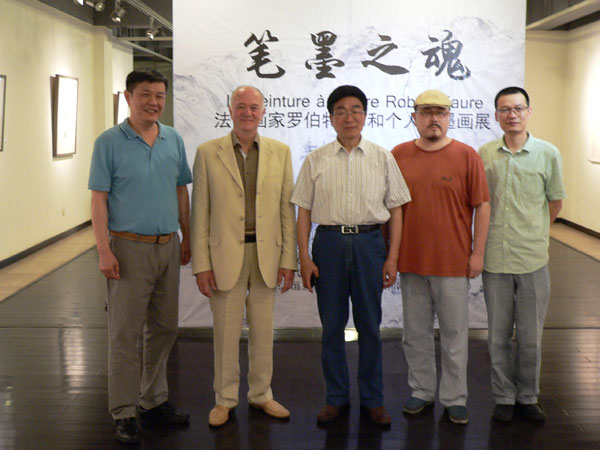 Robert Faure with the official representatives of the Hangzhou Academy of Fine Arts during his exhibition in 2014